Contact Us
①Please use the form below to contact us
We receive requests from national and international clients, mainly via email and SNS. You can also visit us at our store after booking.
Contact Form
Get the contact form here
Contact us by email
info@mikagecraft.local
Give us a call
0584-71-4978
Our Company Information
Company name: Ishiyasu Corporation
Representatives: Daisuke Takagi
Location: 1805 Akasaka-cho, Ogaki City, Gifu Prefecture, 503-2213, Japan
Tel/FAX: (0584-71-4978)
Established: March 1, 1883
---
②Meetings, discussions
We believe that the most important thing in manufacturing is "communication".
Through this "communication" we are able to understand our customers' thoughts and values, and create original tableware.
In order to do this, we would like our customers to actually hold each stone in their hands and feel the charm of stone and the space where stone is used.
There are more than 300 types of stone materials in the world. We use only stones that have been selected based on their physical characteristics such as compressive strength, beauty in appearance, and minimal change over time. Therefore, I would like to invite you to come and experience the value and potential of granite. We also offer on-site meetings to bring samples to our customers.
If you are located far away or overseas, we will try to be flexible in meeting you online or contacting you by message.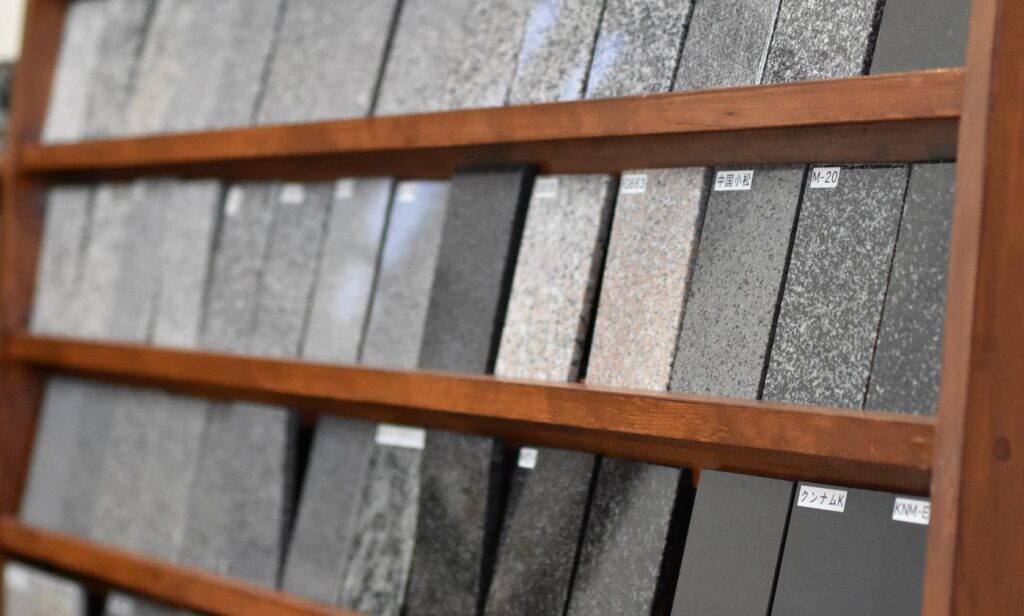 ③Create a sample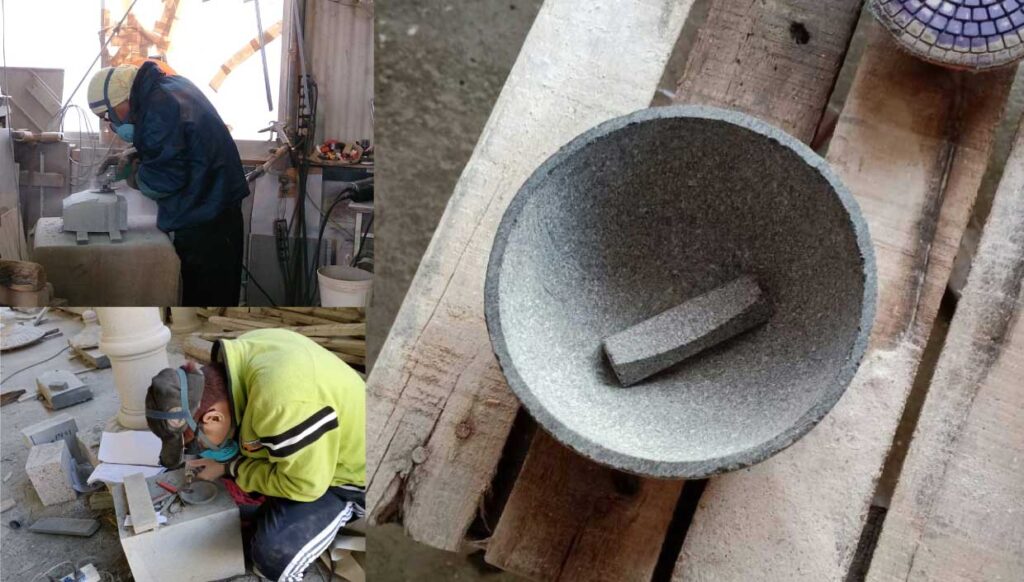 Made of natural granite, handcrafted by skilled artisans, each piece is unique. This stone chips away at the slightest impact and requires a high level of skill to work with. Below are some examples of our artisans working on each piece and a prototype in progress.
④Manufacture of plates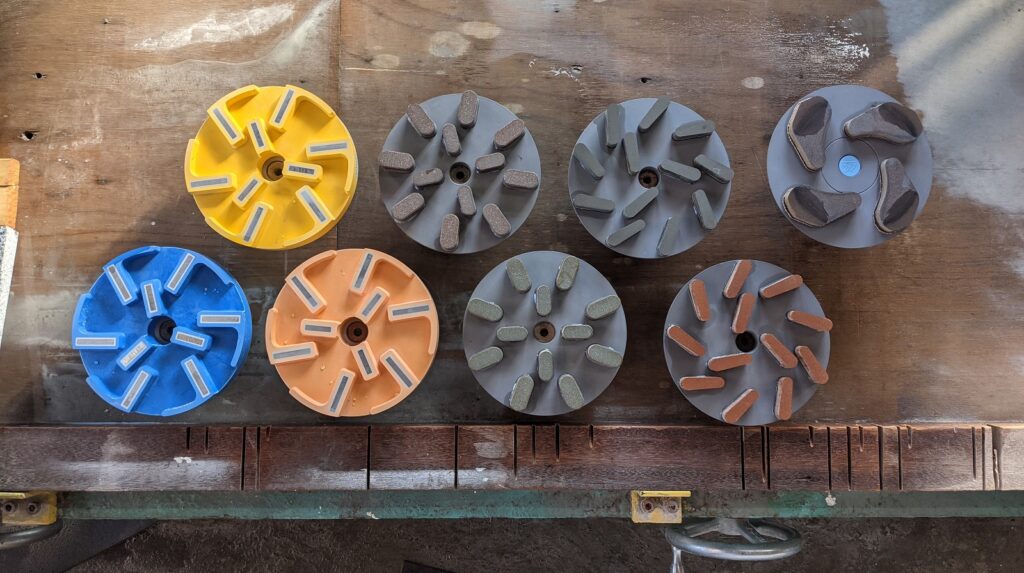 Once the sample is made, we will send it to you and if you are satisfied with the quality of the product, we will start the production process. Again, it is necessary to take the time to carefully polish the stone surface over and over again in order to achieve a sparkling shine. If the work is not carried out to the highest standards, then the shine will not be as good as it should be. This is why we spend so much time and effort before we finish each and every plate.
⑤deliver
Once production is complete, we will deliver the product to the location, date and time you specify. The name mikagecraft " is a combination of "mikage" and "craft", meaning "handmade".
---
We deliver trusted High quality products to restaurants
Plates are carefully polished until they shine, which also helps prevent oil stains. The edges of all plates are rounded to ensure that they meet a high standard of detail. There are over 300 different types of stone in the world. We only use stones selected for their physical properties (such as compressive strength), appearance and resistance to changes over time.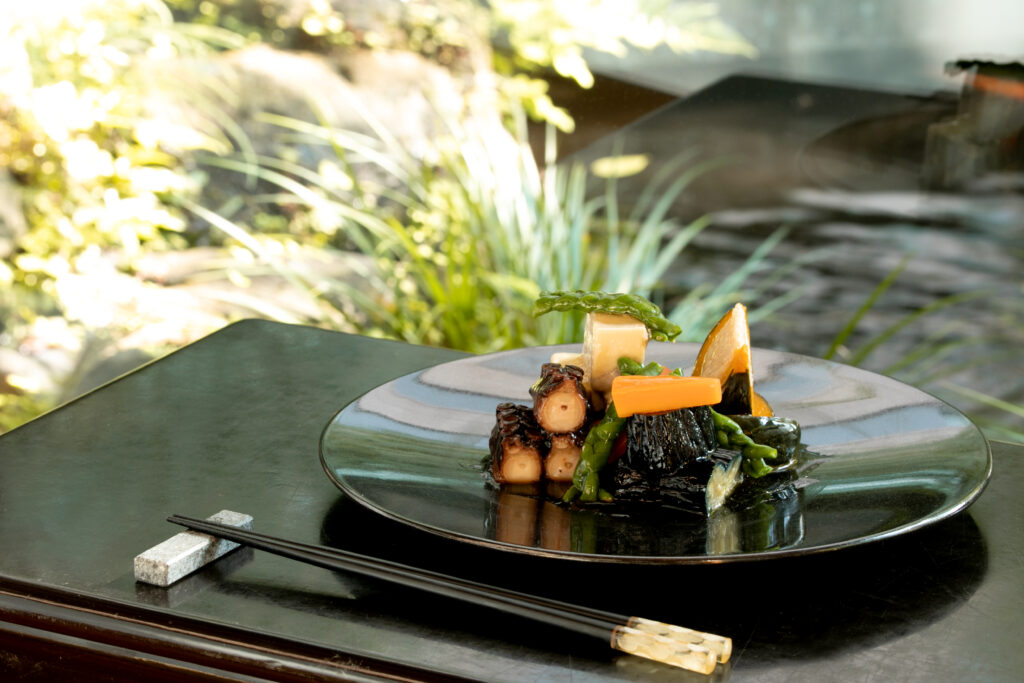 Professional presentation for a variety of dishes
5 Features
1) Warmth lasts for 15 minutes after just 1 minute of microwave.
2) Made of natural granite.
3) each plate is unique made.
4) Dishwasher safe
5) High quality design

Our on-dish products are designed with both design and functionality to enrich the dining tables of restaurants, hotels, and households. Our products are made from the finest natural granite. There are more than 300 types of stone materials in the world. We use stones selected from among them based on their physical characteristics such as compressive strength, beautiful appearance, and minimal change over time.